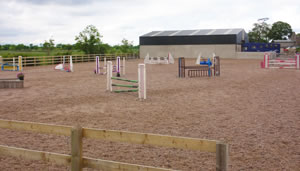 Ardnacashel Equestrian is a family run establishment which is located approximately 6 miles from Comber and 3 miles from Ballygowan. It is within close proximity to Killyleagh, Newtownards and Dundonald. We spoke to Janice Reddy from Ardnacashel who told us what the summer months have in store for the business: We have a range of exciting events planned over the summer months of 2012 to invite new faces into our friendly yard for either an afternoon of competition or to stable for short or long term.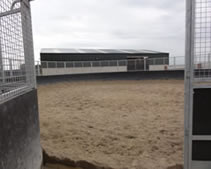 June 22nd will see an evening of show jumping with competitors due to jump off at 6.30pm with 70cm/80cm, 80cm/90cm, 90cm/1m classes. We have Jump cross events planned on 26th June, 3rd Jule and 10th July also starting at 6.30pm with 60cm/70cm 70cm/80cm, 90cm/1m classes to suit all levels of ability.
Show Jumping League, two phases and jump cross competitions…
We have a two phase planned for the 7th July which will be pre-entry by the 2nd July and classes will include mini, midi and maxi classes.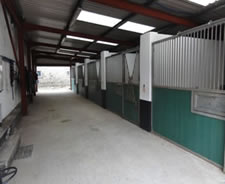 Our first show jumping league to keep the new arena busy will start on 15th July with further dates on 22nd, (no jumping on 29th July) the league will continue on 5th August, 12th August, 19th August and our final will be held on 26th Aug. Competitors will be encouraged to attend four out of the six competitions to be eligible for the great prizes on the final night including rugs etc. We are hosting an exciting team jumping league starting on the 1st of August running every Wednesday for 4 weeks and starting at 6.30pm. 2 riders in each team will jump 65cm and 2 riders jumping 85cm. Teams will consist of 4 Riders max, with the final on the 22nd of August. There will be Champion Sashes and Rosettes at the end of the league and entry is just £10 per rider. There will also be a Derby League starting on Saturday the 4th of August at 11am, continuing on the 15th of September and 22nd of September with the final on the 6th of October. Entries are £15 and we have some lovely Ardnacashel Rugs up for grabs along with rosettes. A Dressage League For All will start on Sunday the 2nd of September continuing on the 16th of September, 30th of September and finishing on the 14th of October
Ardncashel Luxury Livery…
At present we are providing 5* livery for all including show horses, showjumpers, leisure horses and some retired equines.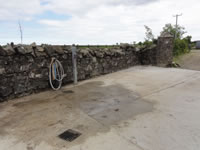 We offer excellent facilities including, a heated tackroom, Monarch 6 horse walker with rubber tiled floor and Monarch lunge pen. A wash bay is available for preparation for shows. A 60 x 40 rubber/sand arena and International sand/fibre competition arena, Derby field/cross country play pen are also available on site. We have quiet country roads ideal for hacking. We have very competitive prices for professionally run facilities as shown below: Part livery: £168 to include feeding x 3 times a day, turn out daily am weather permitting, stable, haylage, use of walker, lunge pen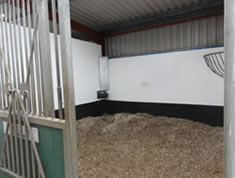 and arena. There is also a discount for liveries on entry fees to all Ardnacashel shows. Full livery: £308 per month including all of above plus mucking out, shavings, grooming, bringing in, putting on/off walker, organising vet farrier etc. Schooling is available at an extra cost and hard feed can also be arranged. These are our two main options, however if you need something bespoke, then our livery packages can be arranged to suit your needs! Private hire of arena is £20 per hour or £10 per horse.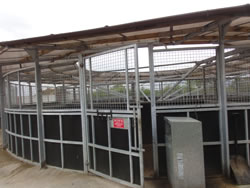 For further details www.ardnacashelequestrian.co.uk also facebook ardnacashel equestrian comber or contact Janice 07921760441 Alternatively you could come and visit the yard for a coffee and a chat to see if you think it's the place for you and your horse! We are located at: 51 Tullynagee Road Comber BT23 5SE Northern Ireland
Category: Business Features, Disciplines, Equine Living, Features