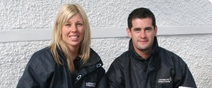 Denver and Lynsey Robb opened Glenvine Pet and Equine Crematorium in January 2009, initially for small animals. In spring 2010 they added the facility for equines and haven't looked back.
Now in their fourth year of business, they find that a lot of work comes from referrals due to clients spreading the word about their professional, sympathetic and understanding way of taking care of each pet and client.
Lynsey tells us a little about the services they offer and why they have received so many glowing testimonials over the years.
"Being horse owners ourselves, we knew how distressing it was to see our much loved horse being taken to the knackers yard after it had passed away. We offer a complete and dignified service to each of our customers, starting with the collection of the body and ending with the delivery of the ashes in a beautiful chest or casket of your choice with engraved nameplate.
Up until now the options have been very limited for horse owners in Northern Ireland and indeed throughout Ireland. Glenvine now provide an alternative option if they find themselves in the unfortunate position of their equine friend passing away.
We try to make it as comfortable for the client as possible, offering to collect small animals from the home or veterinary clinic. Some clients prefer to come straight to the crematorium so we cater for all individual needs.
We are D.A.R.D approved and have all the regulatory and legal requirements, and being family run there is a more caring and personal touch which is very important to us. We also offer if required a bereavement service through the blue cross for both large and small animals.
We cover all areas of Ireland and prices vary according to requirements."
New website launched…
We have just launched a new website to show our full range of services, we have photographs of our caskets and urns to display the full range. There is a full page dedicated to testimonials from clients who felt they wanted to put a note in writing about our service as it is always nice to use a business based on word of mouth. Click here to visit us online.
Equine Cremation
Denver commented "Many clients are not in a position to be able to bury their pets, so they chose to have them cremated instead. Lynsey and myself decided to look into setting up our own pet crematorium outside Randalstown and thus, after going through all the necessary procedures with DARD, meeting all the legal requirements and being granted the appropriate license, Glenvine Pet Crematorium was opened in January 2009.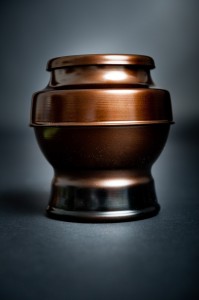 After initially setting up Glenvine Pet Crematorium for small animals, we sought the relevant licensing for equines and are now the only equine crematorium for the whole island of Ireland.
At present we have about 30 vetinary practices on our books reaching from Castlewellan to Limavady and also stretching into the south of Ireland. We are a family run business and pride ourselves on providing that extra personal touch.
Glenvine put's great emphasis on customer service; we have a bereavement room where owners can bring their pet to say their last goodbye (this is only available to small animals). We also have a great selection of caskets and scatter pouches for clients to choose from, as well as a pet bereavement service.
Our cremation facility is large enough to accommodate the largest equines and we also have a purpose-built trailer for collecting horses or ponies – with the aim of being dignified and respectful to the deceased animal and its owners.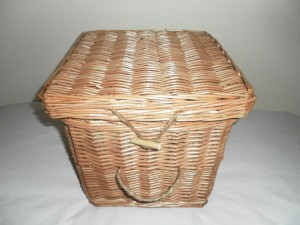 Lynsey and myself are always on call and offer an out of hours service if required. Glenvine also offer a collection service from anywhere in Ireland to suit each individuals requirement.
Each animal is allocated an individual tracker number and Glenvine guarantees that your own equine's ashes will be returned to you. Ashes are ready for collection or delivery within three to seven days and, for individual cremations, will be supplied in a crafted casket with a brass name plate and a certificate of cremation."
We have a wide range of styles in caskets and urns to suit many tastes and preferences, we also have scented cushions which also come in a variety of sizes.
Services at Glenvine Pet and Equine Crematorium
We provide a full range of cremation services to suit your individual needs.
·Equine and small pet cremation
· Arranged collection of your pet or equine friend from your home or veterinary practice in a dignified manner
· A choice of individual or communal cremations
· Crafted caskets available in three sizes. Individual cremations include engraved brass name plate and a certificate of cremation to guarantee your animals ashes are returned
· We also offer a selection of scatter cushions, urns and photo frames
· Pet bereavement room where you can say farewell to your beloved pet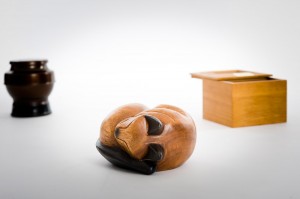 · Your pet or equine friends ashes will be ready for collection or delivery in a timely fashion.
· Glenvine can guarantee your pet or equine friend will be treated with dignity and with the utmost respect. We understand this is a painful time and wish to make this difficult process as easy as possible for you.
Up until now, the options open to horse owners have been very limited, with burial not an option for anyone who doesn't own their own land, even if the horse was their pet. Many horse lovers do not relish the thought of having their beloved deceased equine winched onto a lorry and removed to the knacker's yard or the 'burn house'… But now Glenvine has changed all that……
Supporting Local Charities
Glenvine made headlines recently when Lynsey and Denver put on their running shoes and booked their plane tickets in aid of the Cats Protection League…
"Denver and Lynsey run Barcelona Marathon in aid of the Cats Protection League"
All our hard work and training throughout the freezing cold and frosty winter months finally paid off, when we completed the Barcelona Marathon in a very respectable 3 hours 46 minutes.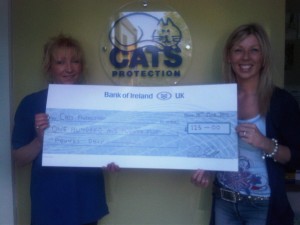 Our run started at 8am on Sunday 6th March 2011, in 17 degree heat. The marathon route took us around all the sights and beautiful land marks throughout Barcelona, the crowds were amazing and cheered us on for the whole 26.2 mile course. It was a fantastic experience for us both, and felt like such an achievement. We were both on cloud nine after completing it.
After vowing "NEVER AGAIN" all our aches and pains have now disappeared and we are now ready for our next marathon challenge (of course all in aid of another animal charity)!
So we would like to thank all our sponsors and people that helped us raise money for the Cats Protection League in Dundonald. We raised £125 pounds in total, which we presented to the Cats Protection last week.
Lynsey Robb, Glenvine Pet Crematorium
What our other clients have to say…
"Thank you so very much for the service you provided in taking away and cremating the body of my beloved horse 'Emma'. The whole process was very hard for me as Emma was my first horse and I had her from when I was 17 – my parents were never horsey and I had to wait to buy my own horse – so she was very very special and I had her for such a long time (25yrs) Denver you made this horrible experience so much easier for me to handle from the way in which you answered my initial call to the manner in which you collected the body and finally the very quick time you got the ashes back to me in a beautifully made up casket. Words cannot express how much I appreciate not only your professionalism throughout but probably what meant so much was the empathy that was genuinely heartfelt from yourself. Once again many thanks, and if you ever want to give my number to perspective clients to use as a reference I would only be too glad to do so."
Yours sincerely Hazel Wilson, Ballyclare
"Lynsey,
Thank you so much for looking after our Barney after he died. It was such a shock to us all, but we were glad he was in your care. Your professionalism and the kindness you showed us was greatly appreciated."
Many thanks again, Gary, Lynsey and Guiness xxxx
Many many more testimonials can be found on this link
Contact us
Get in touch with us at any time if you have a question, or just want to make an enquiry.
Glenvine Pet & Equine Crematorium
Craigstown Road
Randalstown
Co.Antrim
BT41 2PT
Telephone Office: 028 94 479975
Telephone Mobile: 077348 72177
Email: info@glenvinepetcrematorium.co.uk
Category: Business Features, Features, Health