Launching their new 2012/2013 Winter Series and tips on getting the most from your day of competition…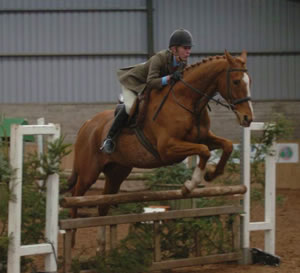 Exciting times are ahead for the Northern Ireland Working Hunter Association, by taking the best of last year's changes and adding some new improvements to the layout and structure of the shows for the winter months, there is no better time to become a member. The new committee are working hard to create a series with great competition for the members and non-members alike, full of enjoyment with top class judges, on-site catering and professional photographers, so everyone can go home having had an enjoyable experience and a good value day out with their horse or pony.
Here's some information on this year's new look winter series… (or visit the NIWHA website)
The new look Winter Series will have eight dates, mostly Sunday events, started in September, with one show per month, and finishing in April with a two day show. Each month will be run with two phases, a jumping arena and a show/second phase arena; all our venues have been carefully chosen to accommodate this format.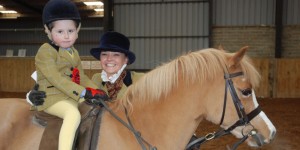 We are delighted to introduce three new venues to the Winter Series. Gransha Equestrian Centre, in North Down will host our January 2013 show, we know many of our County Down competitors will enjoy the short journey to this great venue, and Adrienne and Kirsty Stewart will provide a challenging course for all our competitors.
After a long absence we are excited to be able to bring Working Hunter back to Danescroft Equestrian Centre in Lisburn, we will be airing our own fences with some new obstacles to test competitors. The Meadows Equestrian Centre, off the M1, is our third new venue, and it will be hosting our two day event at the end of the Winter Series in April. This will incorporate showing classes alongside the working hunter classes, and anyone who attended National Balmoral will know of the fantastic courses which Aaron McCusker produced away from home, so imagine what we will get on his home ground.
We will of course be revisiting our grassroots venues, Laurel View Equestrian Centre at Templepatrick, who have supported N.I.W.H.A. for many years and Laurel Faloona and her team will kick off our Winter Series in style. We will also be returning to Knockagh View Equestrian Centre at Greenisland, where Ruth Wilson always sets a real challenge with her courses.
All our venues will be providing catering on the day for the competitors and their helpers and we will have a photographer on hand to capture the action. You can contact Equi-tog on tom@eui-tog.com or 07770 843545
WINTER SERIES 2012-2013 DATES FOR DIARY:
Sunday 9th September 2012 – Laurel View Equestrian Centre – Horses 9.00am
Sunday 21st October 2012 – Knockagh View Equestrian Centre – Ponies 9.00am
Saturday 10th November 2012 – Knockagh View Equestrian Centre – Horses 9.00am
CHANGE OF DATE AND VENUE DUE TO CIRCUMSTANCES BEYOND DANESCROFT AND THE COMMITTEE'S CONTROL
Sunday 9th December 2012 – Knockagh View Equestrian Centre – Ponies 9.00am
Sunday 13th January 2013 – Gransha Equestrian Centre – Horses 9.00am
Sunday 10th February 2013 – Danescroft Equestrian Centre – Ponies 9.00am
Sunday 10th March 2013 – Laurel View Equestrian Centre – Horses 9.00am
Saturday 13th/Sunday 14th April 2013 – Meadows Equestrian Centre
All shows will start at 9.00am sharp with the horse and pony classes alternating month about.
The committee have worked hard to provide the highest standards of judges from throughout Ireland for our new Winter Series.
All shows will be run strictly to N.I.W.H.A. rules, which can be downloaded from the website andFacebook page.
New memberships will be accepted from 1st September 2012 and membership renewals from 1st November 2012.
Everyone is welcome to compete at N.I.W.H.A. shows but only members receive discounted class entries throughout the Winter Series.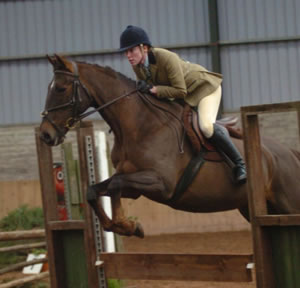 NB-*PASSPORTS AND HEIGHT CERTS. WILL BE CHECKED AND MUST BE AVAILABLE FOR INSPECTION AT ALL SHOWS
ENTRY FEES: MEMBERS £10 – NON MEMBERS £15
Membership of N.I.W.H.A. provides access to many new advantages introduced by the committee this year for the first time. Family membership is available at no additional cost. Apart from the usual reduced entry fees of £10 at the Winter Series, there will be reductions at our two major shows next April and July, plus classes specific to the members at these shows. We have introduced a new ' photo shot' feature where our photographer sends each member a pic of their day out after each event, this has already been very well received. Members are kept updated on events and news by emails and texts as well as our new website and facebook.
SCHEDULE FOR WINTER SERIES
PONIES
CLASS 1 – Lead Rein assisted – cross poles – Fences 1 – 6
Riders aged 3 years and above
CLASS 2 – Working Hunter Pony – 50cms – Fences 1 – 8
Riders of any age, and may be assisted.
CLASS 3 – Four year old Working Hunter Pony – 60cms – Fences 1 – 8
Riders must be appropriate age for pony height.
CLASS 4 – M&M WHP up to and including 122cms – 60cms – Fences 1 – 8
Riders of any age + NORTHERN IRELAND FESTIVAL QUALIFIER
CLASS 5 – Working Hunter Pony – 60cms – Fences 1 – 8
Riders of any age + NORTHERN IRELAND FESTIVAL QUALIFIER for ponies not exceeding 122cm,riders under 11yrs 1/1/13
CLASS 6 – M & M WHP exceeding 122cms up to 138cms – 70cms – Fences 1 – 12
Riders of any age + NORTHERN IRELAND FESTIVAL QUALIFIER
CLASS 7 – Working Hunter Pony – 70cms – Fences 1 – 12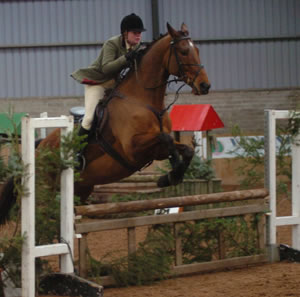 Riders of any age + NORTHERN IRELAND FESTIVAL QUALIFIER for ponies not exceeding 133cm, riders under 12.yrs 1/1/13
CLASS 8 – Working Hunter Pony – 80cms Fences 1 – 12
Riders of any age + NORTHERN IRELAND FESTIVAL QUALIFIER for ponies not exceeding 133cms, riders under 14yrs 1/1/13
CLASS 9 – M&M WHP exceeding 138cms – 80/90cms – Fences 1 – 12
Riders of any age + NORTHERN IRELAND FESTIVAL QUALIFIER
CLASS 10 – Working Hunter Pony – 90cms Fences – 1 – 12
Riders of any age + NORTHERN IRELAND FESTIVAL QUALIFIER for ponies not exceeding 143cms, riders under 17yrs 1/1/13
CLASS 11 – Working Hunter Pony – 1 metre Fences – 1 – 12
Riders of any age + NORTHERN IRELAND FESTIVAL QUALIFIER for ponies not exceeding 153cms, riders under 20yrs 1/1/13
HORSES MUST EXCEED 148cms IN ALL CLASSES. RIDERS MUST BE 14yrs AND OVER.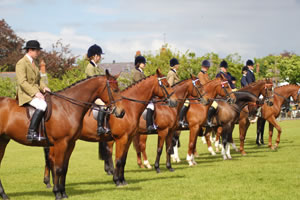 HORSES
CLASS 12 – Four year old Working Hunter Horse – 70cms – Fences 1 – 10
NORTHERN IRELAND FESTIVAL QUALIFIER
CLASS 13 – Working Hunter Horse – 70cms – Fences 1 – 12
CLASS 14 – Working Hunter COB – 80cms Fences 1 – 12
NORTHERN IRELAND FESTIVAL QUALIFIER
CLASS 15 – Working Hunter Horse – 80cms – Fences 1 – 12
NORTHERN IRELAND FESTIVAL QUALIFIER
CLASS 16 – Working Hunter SMALL HORSE – 80/90cms- Fences 1 – 12
NORTHERN IRELAND FESTIVAL QUALIFIER
CLASS 17 – Working Hunter Horse – 90cms – Fences 1 – 12
NORTHERN IRELAND FESTIVAL QUALIFIER
CLASS 18 – Working Hunter Horse – 1metre – Fences 1 – 12
NORTHERN IRELAND FESTIVAL QUALIFIER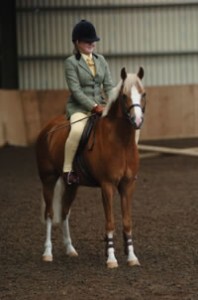 CLASS 19 – Working Hunter Horse – 1.10metres – Fences 1 – 12
NORTHERN IRELAND FESTIVAL QUALIFIER
* Please note that N.I.W.H.A. reserve the right to cancel or amalgamate classes as necessary on the day
Click here to visit the N.I.W.H.A. website
Click here to view the membership application form for N.I.W.H.A.
Click here to view a printable version of the 2012/2013 winter series
With the growth in demand for working hunter and showing classes, N.I.W.H.A. want to create an event fit for everyone, from the newcomer, trying it out for the first time to the seasoned and professional rider. To help and to encourage the newcomers we have put together some advice on how to dress, and tips for the turn out of the horse and pony for competition which may help impress the judge.
The secret to good presentation of rider and horse/pony is to arrive early and allow plenty of time to get ready.
Dressing for Working Hunter
The velvet riding hat with flesh coloured harness and a fixed peak is traditional, but skull cap with a velvet or plain black, brown or navy silk cover is acceptable. Hats should be correctly secured and meet current safety standards.
A well fitted tweed jacket is standard for day classes, and navy for evening classes.
A stock may be worn or a shirt and tie. If choosing a stock, it should be a self-tie stock and not a ready tied stock as it is felt that ready tied stocks look less professional. Stocks must be secured with a stock pin, attached horizontally.
Gloves must always be worn in competition. They should be leather or leather look and brown or tan in colour.
Jodhpurs should be canary or beige in colour, and should not be white.
Boots should be leather and polished, adults and intermediates wear full length black leather boots or leather short boots with leather half chaps or gaiters.
Children should wear brown leather jodhpur boots secured with matching jodhpur clips.
Hair should be neatly secured in a hairnet and tied back with a scrunchie or ribbon.
Spurs can be worn in horse classes, if horse does not need spurs, dummy spurs can be worn.
Spurs may not be worn in the pony classes.
Whips may be carried, but not schooling whips.
Make-up for adults looks well as long as it is neutral and discreet.
Body protectors are recommended for the jumping phase and may be removed for the ridden/second phase of working hunter.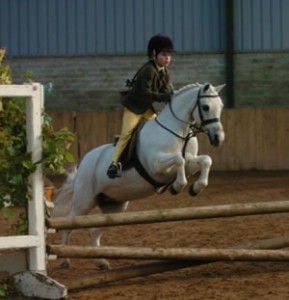 Tack
Tack should be supple and spotlessly clean.
Tack should be plain and dark havana or black in colour.
There are no restrictions on bits, martingales or nosebands, but bitless bridles are not allowed at NIWHA events.
Bridles should be plain with no bling or any coloured browbands or white piping. Rolled or padded browbands and nosebands are acceptable as long as they are one colour.
It is important to remember that no changes are allowed to tack between the jumping and ridden/second phase, ie. if using a martingale for jumping it must remain for the whole of the class.
Saddles should, most importantly, fit the horse and the rider. Ideally a saddle to show off your horses shoulder.
The only exception to the changing of tack rule is protective boots. Dark coloured brushing boots are allowed for the jumping phase and MUST be removed for the ridden/second phase. Hind boots are not permitted in senior classes.
If using a numnah it should be match the tack and kept close to the saddle. Saddlecloths are not acceptable.
Girths should be dark in colour, to match the tack, preferably leather. Stud girths are permitted be cannot be changed for ridden/second phase.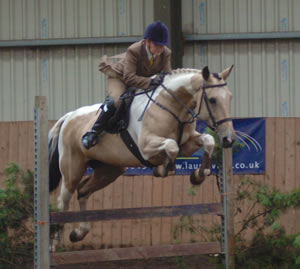 Whips in a dark colour may be used but should not exceed 75cms, no schooling whips are allowed and cannot be changed between phases.
Bits
Check shows regulations/rules. NIWHA allows all suitable bits except hackamores. The judge may take the type of bit you are using into consideration during marking. The simpler the bit the more impressed the judge will be, ie. A loose ring or egg butt snaffle would be preferred and especially on a young horse/pony.
REMEMBER: NO CHANGE OF TACK IS PERMITTED BETWEEN PHASE 1 AND PHASE 2
The Horse
The horse/pony should be turned out as if it was in a ridden show hunter class.
Mane and forelock should be plaited. The number of plaits should complement the horse's neck and overall shape. Plait on right side of neck.
Tails may be pulled at the dock not plaited. Length of tail should be approximately two inches below the hocks. It should also be well combed…mane and tail or coat shine can help the look.
Feathers on fetlocks should be trimmed and the horse/pony may be clipped neatly. The inside of ears, jaw line and whiskers should be trimmed.
It should be noted that M&M breeds, in their breed classes, are presented in their nature state, with unplaited mane, untrimmed legs and flowing tail.
Cobs should be hogged.
Horses must be clean with no stable marks. Use hoods and bandages to keep clean in stable and while travelling. Oil hoofs before entering ring. Add quarter markers….simple yet effective. A little baby oil around eyes and muzzle may highlight facial features.
The overall picture should be neat, tidy and clean as it is the first thing the judge will see as you enter the ring.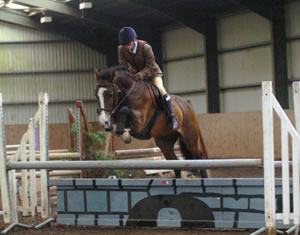 The show
Always check the time of your class and allow approx. half an hour per class.
Listen to announcements on classes and ask stewards who are always available at NIWHA.
Give yourself plenty of time to warm up and get prepared. Don't leave yourself rushing as it only stresses you and your horse.
Get the horse ready first, then yourself. Stay clean!
Always wait for the course to be declared open before walking it.
Know your course and walk it.
Watch how it is jumping.
Preparation at home is the key to success. Lots of flatwork! Jumps are only obstacles in the way of your flatwork!
Never keep the judge waiting. Be at the gate ready to enter as the combination before you are beginning their round
Trot to your judge on entering the arena. DO NOT WALK IN
No need to salute before you jump. Salute after you jump.
Horse should stand square when you salute. Halt on the track after jumping and salute…no need to come to your judge!
Smile and be pleasant, this can earn you brownie points!
DO NOT do 10 laps of the arena before attempting Fence 1.
After Phase 1 remove the horse's boots immediately and be ready to enter for Phase 2.
At NIWHA shows with more than one ring in operation you will go straight to Phase 2 in the next arena.
At the end of phase two, when called into your place trot to your space.
All the points above are for guidance and will apply at County and Championship Shows, at our training shows over the Winter Series our judges will usually allow discretion on details, but it is good to treat every show as a major event and get into the habit of good preparation and turn out, so it becomes second nature and is therefore not a hassle then the big show comes along.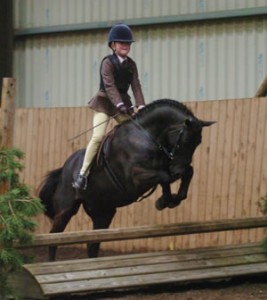 Marking System
Phase 1
A maximum of 70marks are available for this section – 50 for jumping and 20 for style, manners and way of going while jumping.
Every fence down is minus 10pts. First refusal is minus 15pts. Second refusal is minus 20pts. The third is elimination and you must leave the arena.
A fall of horse/pony and/or rider is elimination and the rider is not allowed to remount in the arena. The horse should be led out of the ring.
These minus marks will be deducted from the 50 marks available.
The score for style/way of going will then be added onto the jump score.
Phase 2
A maximum of 50 marks are available in this phase. 20 marks for conformation, type and freedom of action. 20 marks for the ride and manners. 10 marks for turn out.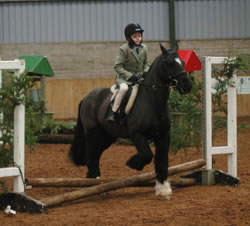 The score from phase one and two are then added together to give a total/final score to allow the places to be decided.
A score in the 90′s is considered a high standard.
Competitors on the same score, the competitor with the highest jumping mark will be given the higher placing.
Competitors may view their marks beside the entry desk after each competition.
The priority of the NIWHA Winter Series is to allow the training of the young horse/pony and for newcomers and new partnerships to gain vital experience, so we encourage our judges to allow competitors to complete the course even if they have been disqualified and the competitors are encouraged to go forward to the phase two to again get the experience.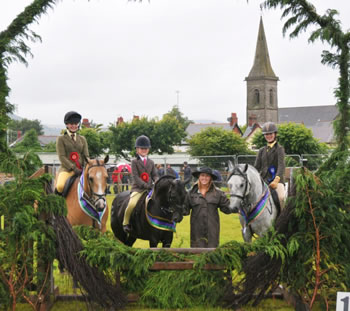 Winter Series
NIWHA classes are set by height in centimetres starting with 50cms for ponies and 70cms for horses.
A specific class is provided by NIWHA for Lead Rein competitors
Ponies may be ridden by any age, child or adult, except where the competitor is using the class as a qualifier for Northern Ireland Festival. In this case the specific NIF class regulations must be adhered to by the competitor wishing to gain a qualification card.
Hors Concours
These entries are with the permission of NIWHA officials on the day of the show and are accepted for riders of horses/ponies ineligible for the class of entry, providing the class does not precede a class in which the rider or animal is entered by right.
Please feel free to visit the NIWHA website to find out more about the organisation and enjoy their new and exciting format for 2012/2013.
Category: Business Features, Disciplines, Features, Seasons