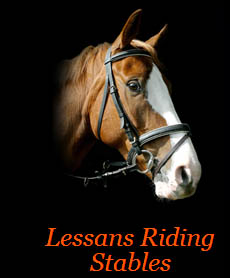 Outdoor Cash Derby
Sunday 3 May @ 1.30pm – the Lessans Cash Derby is back – and this time it's moving outdoors…! Classes from 50cm warm-up to 1m. Ridden over a mixture of showjumps and cross-country fences, steps, bank, etc. Cash prizes up for grabs for higher classes; these will also be ridden partially on grass and will contain a timed section. £15 per round.
First Aid for Horses & Social Night
Friday 8 May @ 7pm – Learn some potentially life-saving first aid tips for horses, then enjoy a catch-up and chat afterwards over dinner. £10 per person (dinner is included and a family ticket is available – please contact the yard to enquire). All visitors welcome!
Showjumping Training Competitions
Sundays 10, 17 & 24 May @ noon – Classes from cross-poles (assisted / unassisted) to 1m. Because this is a training show, instructors will be on hand to offer practical help with any issues, should you wish to take advantage of it. The two higher classes will be ridden against the clock to let you practice your speed turns, with cash prizes for 1st place in each. £5 per round.
Flatwork / Polework Course
Tuesdays 19 & 26 May @ 6pm or 7pm (TBA depending on numbers) – this course is open to all ages and will include polework exercises to help you develop your flatwork for both dressage and jumping. £15 per lesson; please book in advance.
Beach Ride
Friday 29 May to leave yard at 6pm – join us for a relaxing evening beach ride. Competent riders only please, and own transport arrangements required. All visitors welcome.
Cash Jumping Competitions
Sundays 7, 14 & 21 June @ noon – classes from 50cm (clear-round jumping/warm-up only) to 1m.
£5 per round for 50cm clear-round jumping; £10 per two rounds competition jumping from 60-70cm upwards, with the second round ridden against the clock. Cash prizes on offer!
Combined Training / Dressage Competition On Grass
Friday 26 June @ 6pm – choose whether to enter Combined Training (dressage & showjumping) or dressage only. Both the showjumping and dressage tests will be ridden in grass arenas. Dressage tests will be available to download in advance at Intro, Prelim or Novice level. Jumping classes will be 50cm, 70cm or 90cm. £15 for Combined Training competition (test + one round jumping, with cash prizes on offer). £10 for dressage only (additional £5 if you wish to ride a second test). £5 per one round jumping only (no dressage).
Lessans Cash Derbies
Sundays 28 June & 5 July @ 12.30pm – the Lessans Cash Derby hits the fields, with a mixture of showjumps and cross-country fences. Classes from 50cm to Open (85cm+). Cash prizes on offer! £15 per round.
Kids Summer Course
Three-day course on 29, 30 & 31 July – our ever-popular Kids Summer Course is back and will comprise flatwork, showjumping and cross-country lessons plus practical talks. It is open to all ages of children and teens, and to all abilities, from novice to advanced (groups will be split and lessons will be provided suited to the appropriate ability level). £90 per person; MUST be booked in advance.
Hack & BBQ Social
Friday 14 August @ 6.30pm – hacks will be split by riding level, so will be suitable for all ages and abilities. A BBQ dinner (weather-dependent) or cooked meal is included and will follow the hack – bring your own bottle! All visitors very welcome; come along and meet old friends or even make some new ones… £20 per person.
Mini One-Day Event
Saturday 15 August @ 10am – entrants will compete across a dressage test, a round of showjumps and a shortened cross-country course. Classes from 50cm upwards. £25 per entry.
Lessans Summer Show
Saturday 22 August @ 9am – the show will include a full schedule of showing classes for children and adults, plus gymkhana classes for children, a showjumping arena, a Working Hunter arena, a doggy show and many more fun activities for all the family. More details to follow…
Adult Summer Course
Three-day course on 28, 29 & 30 August – for those of you old enough to remember, our famed (or infamous!) Adult Summer Course returns to its traditional roots… Participants will receive two lessons per day in flatwork, showjumping or cross-country, plus a practical lecture each day. It will include breakfast and a dinner party, and will also involve a few other surprise activities – but we're not going to tell you about those just yet! £120 per person; MUST be booked in advance.
For more information on all these events, contact Philippa Auret at Lessans Riding Stables on 028 9751 0141 or 07808923894. Visit our website (www.lessansridingstables.com) for details of our other services. And don't forget to follow Lessans Riding Stables on facebook for our most up-to-date news!
Category: Dressage, Endurance, News, Other, Results, Show Jumping