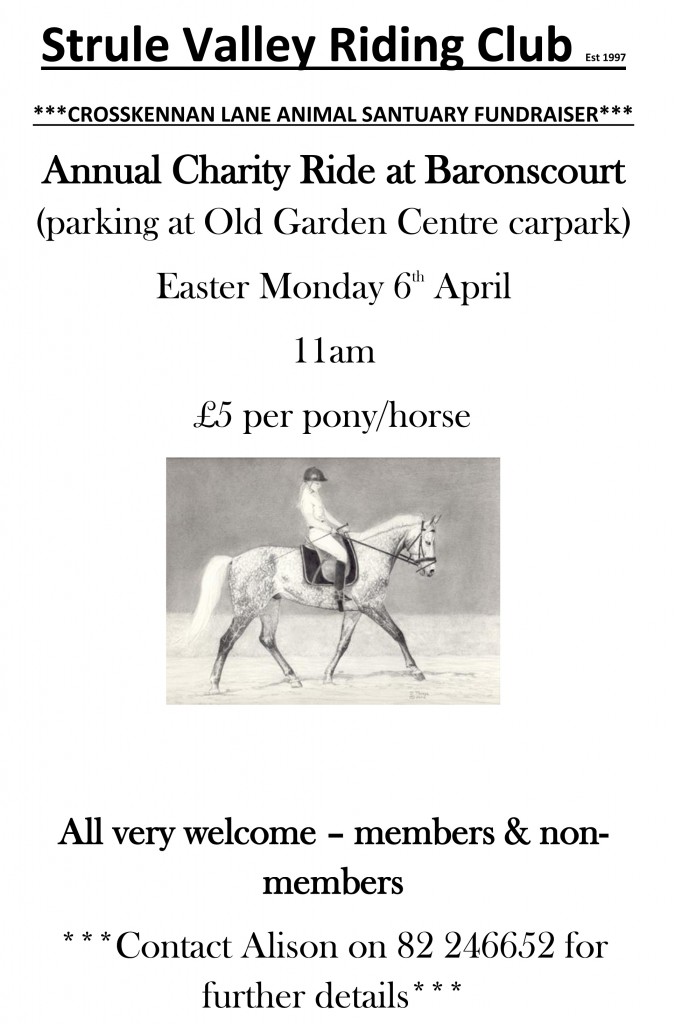 Strule Valley Riding Club are holding their Annual Easter Charity Ride at Baronscourt by kind permission of the Duke & Duchess of Abercorn on Monday 6th April at Baronscourt; starting at 11am from the Old Garden Centre Car Park.
Everyone is very welcome to come along, members & non-members & £5 is asked from each pony/horse.
Money raised from the Easter Ride will go towards Crosskennan Lane Animal Sanctuary.
Category: News, Riding Club