What is Equestrian Results.co.uk?
It's an online results database for equestrian competitions.  It receives results from equestrian centres, clubs and associations and displays those results by horse.
How to I add my horse's details to the website?
You click the 'sign up' link on the home page and create a user account for you as a rider/owner.  You then log in, scroll to the bottom of the page and click 'add horse'.  Insert your animals details and you can even enjoy 30 days free before paying the nominal fee of £10 per year.
How do I get my horses results included on the website?
Once you have added your horse, simply compete at a show listed in the 'upcoming shows' section on the website and your results will be added for you.
What equestrian centres are offering this service to their competitors?
Portmore Equestrian Centre, Georges Island Road, Aghalee, Co Armagh, BT67 0DW
Gransha Equestrian Centre, 10a Kerrs Road, Bangor, Co. Down, BT19 7QD
Limepark Equestrian Centre, 5 Lime Kiln Rd, Moira, Craigavon, BT67 0JD
Connell Hill Equestrian Centre, 48 Drumsough Road, Randalstown, Co. Antrim, BT41 2NW
What about clubs and league dates?
The Inter-venue Tour beginning in February, and Show Jumper of the Year organised by the hard working team at Mossvale also plan to add their league dates to the website.
Winter riding club Inter-club dates are also being entered, the Portmore round on 19th January will be included in our results.
We look forward to including results from more equestrian centres over the coming months.  If you run an equestrian centre and would like information on how to add your dates, please email admin@equestrianresults.co.uk
Do you store Dressage results?
Yes! We cover dressage, combined training, all jumping disciplines and even showing.  On your horse summary page, any scores you've achieved greater than 60% will be displayed for each level.
How are results displayed in showing?
Your placed outings are shown by class, so if you compete in small hunters, the number of times you have been placed from 1st to 6th will be shown, and if you click 'full results' on your horses summary page, you can see those results in further detail.  (Working hunter results are also included.)
What is an online summary page?
An online summary page is a place where your horses details are included on the left hand side of your page, while a summary of your achievements is displayed on the right organised by discipline.  These include the number of double clear rounds you've jumped at each height, over 60% dressage scores, and placed outings in showing.
Are training Shows included?
Yes, we encourage competitors to build an online profile of results for their horses and ponies in classes from cross pole classes upwards.  Our aim is to increase the number of competitors out each week and weekend at local equestrian centres, to include children and adults regardless of their level of ability.  Training shows, unregistered local shows, riding club events and those held by associations are also welcome.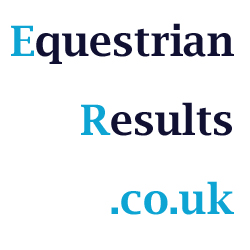 Where do I go to add my horse to Equestrian Results.co.uk?
Click here to visit the website, or copy and paste this link into your web browser:  www.equestrianresults.co.uk Once you are on the website, click the 'sign up' link on the left hand side and fill in your details.
Category: Business Features, Disciplines, Dressage, Eventing, Features, News, Other, Results, Riding Club, Show Jumping